Welcome to the Penimaster blog. Below we discuss relevant news and information about Penimaster. We also cover topics relating to male enhancement.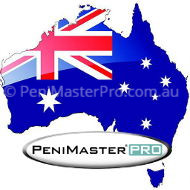 Various Penimaster and Penimaster Pro Instructional Videos.
A detailed explanation of how penile traction works in areas such as; penis enlargement, penis curvature reduction and peyronies disease treatment. We also discuss how penile traction therapy may help in other areas of male enhancement such as erectile dysyfunction (E.D).
Here we discuss the minimum size requirements for Penimaster products.
We summarise 10 studies relating to penile traction therapy (PTT). Included is the recent Penimaster Pro Clinical Trial which showed a 1 inch penis enlargement increase for every 2.5 months of use. Our Penimaster study also demonstrated a 41% reduction in penile curvature for every 3 months of use. It is possible to use Penimaster for longer to achieve even more results.
We discuss the best way to measure the penis and cover some methods and terminology used.
Expected Penis Enlargement Results
Penis enlargement results you can expect from regular Penimaster usage. (Currently being updated, check back later)
Expected Peyronie's Disease Treatment Results
Penimsatser can be used for Peyronie's disease treatment, we discuss the expected results. (Currently being updated, check back later)
We discuss different types of surgical methods for penis enlargement surgery. We cover areas such as risks, benefits, costs and possible side effects of penis enlargement surgery currently offered in Australia.
Browse through our full range of Penimaster and Penimaster Pro spare parts.