Penimaster Pro Clinical Study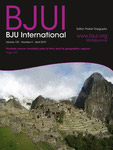 Click here to read the study on NIH.
Click here to read the study on Wiley Online.
Six university clinics were involved
Over 90 test subjects were recruited
Participation of internationally renowned urologists
First published in 2018 in the British Journal of Urology (BJUI)
Study Highlights:
PeniMaster PRO is rapidly effective and has very few side effects.
PeniMaster PRO straightens curvatures caused by Peyronie's disease (IPP, Induratio penis plastica) by more than 50% in just three months.
PeniMaster PRO may be used before a straightening operation. The operation may no longer be necessary after use.
PeniMaster PRO showed increases in penile length of up to 0.4 inches per month (approx. 1 inch gain every 2.5 months).
The special construction of PeniMaster PRO allows long wearing times, and contributes to better results.
PeniMaster PRO is well received by patients.
Summary:
The authors of the study recommend using PeniMaster Pro for three months in the stable phase of Peyronie's disease, before a corrective operation is considered. This form of peyronies disease treatment enables a significant reduction in penis curvature and can offer penis enlargement by way of lengthening of the penis simultaneously. Due to the relatively quick symptomatic improvement of Peyronie's disease and its related side effects, observations showed a high level of product acceptance amongst the patients. This was noted despite the sufficiently long daily wearing time, which is allows for a high success rate of the treatment.
Peyronie's Disease Before and After Picture:

Visit the following page for further penile traction therapy studies.